DIGIFOLD PRO – CMYK PROCESS PRINT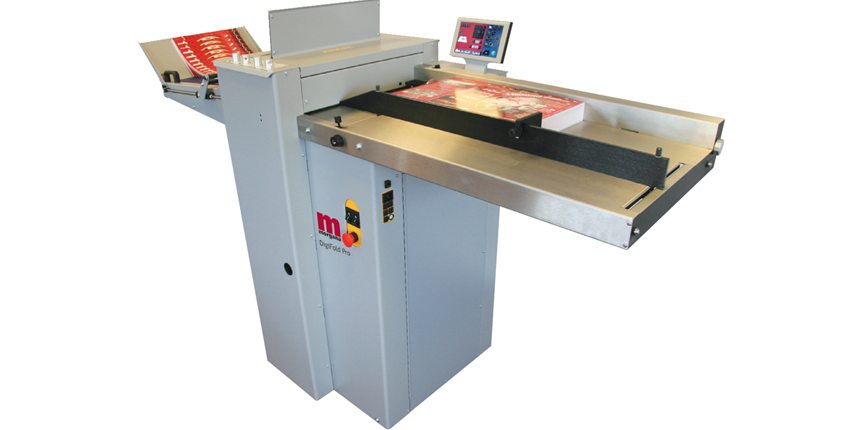 DIGITAL FINISH FOR LITHO OUTPUT
Proof that finishing equipment designed for digital output works just as well with litho is provided by CMYK Process Print of North London. Principally a trade printer, CMYK has just installed a Morgana DigiFold Pro creaser/folder to finish output from its Komori 5 and 4-colour B2 presses which produce a very wide variety of work in runs that can exceed 30,000.

"We saw the DigiFold at IPEX", says CMYK's David Southwell "and it ticked a number of boxes as we were looking to bring finishing operations in house. We liked the versatility of a machine that handled two functions in one pass with the added options of using it just for creasing or for perforating if required. We also liked the faster set-up and greater speed of the new model and the fact that it would handle heavier stocks without a problem."

For CYMK who, like many printers, have severe constraints on space, the compact dimensions of the DigiFold were another plus-point.